Theodor Seuss Geisel, better known as Dr. Seuss, was an iconic and beloved American writer and cartoonist. He published over 60 children's books including the bestselling classics Green Eggs and Ham, The Cat in the Hat, and One Fish Two Fish Red Fish Blue Fish.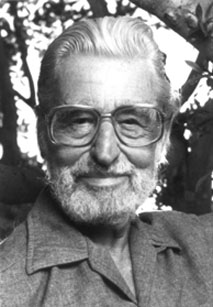 Here are the most popular and inspirational dr. Seuss quotes!
Sometimes the questions are complicated and the answers are simple.
I meant what I said and I said what I meant.
The more that you read, the more things you will know. The more that you learn, the more places you'll go.
Today was good. Today was fun. Tomorrow is another one.
You know you're in love when you can't fall asleep because reality is finally better than your dreams.
Be who you are and say what you feel because those who mind don't matter and those who matter don't mind.
From there to here, and here to there, funny things are everywhere.
Just tell yourself, Duckie, you're really quite lucky!
I like nonsense; it wakes up the brain cells.
And the turtles, of course... All the turtles are free -- As turtles and, maybe, all creatures should be.
You have brains in your head. You have feet in your shoes. You can steer yourself, any direction you choose.
Today is your day! Your mountain is waiting. So... get on your way.
So you see! There's no end to the thing you might know, depending how far beyond Zebra you go.
Think left and think right and think low and think high. Oh, the thinks you can think up if only you try.
Unless someone like you cares a whole awful lot, nothing is going to get better. It's not.
I do not like green eggs and ham, I do not like them Sam I am!
You're on your own, and you know what you know. And you will be the guy who'll decide where you'll go. Oh the places you'll go.
When you think things are bad, when you feel sour and blue, when you start to get mad... You should do what I do.